JACKASTER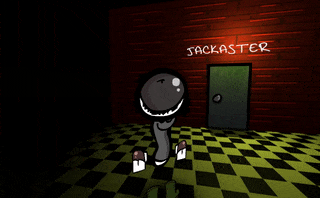 Johnny is chilling during his relax time at the bar.. But then.. A mob boss punk called Jack enters and destroys the bar!! Beating Johnny and Kicking him out of the location.

THIS IS IT! LET'S COME BACK AND REVENGE AS MANY TIMES AS POSSIBLE!

Using the power of punches and destruction, we will loop through VHS realities where we kill Jack with a lot of ways and tools beating him to death! Cool.

LIGHTS - CAMERA - ACTION!